May 2009, XXI Productions Inc. Nominated for Le Prix OPUS in the category DISQUE DE L'ANNÉE – MUSIQUES MODERNE, CONTEMPORAINE, 2009-2010.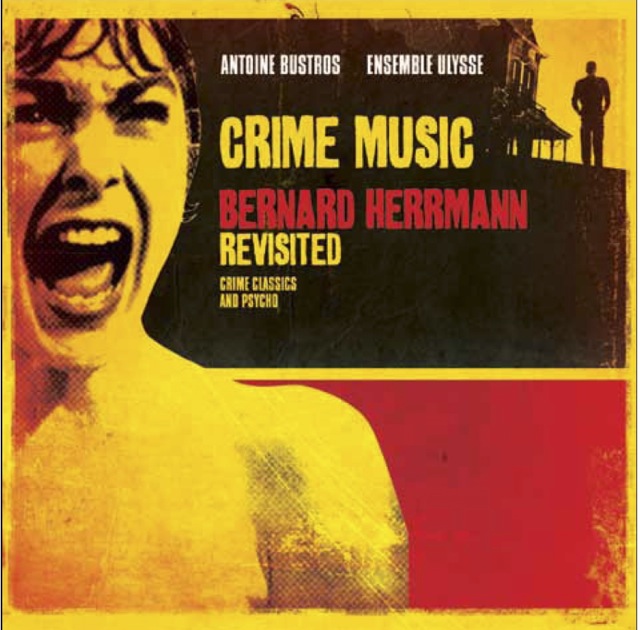 For some time I had been looking for the score of Hitchcock's classic, North by Northwest (1959), when I discovered that some of Herrmann's scores were in the music library archives of UCLA. I went there only to find the bass line part of the fandango – the rest of the parts and the score were missing. In a separate envelope in the same carton I found a large stack of manuscript with crossed out measures, lots of repeat signs, and dynamic markings noted in huge, sprawling letters. I had found the music of the Crime Classics radio show, or rather what was left of it. These were not the copies prepared for the musicians but the original yellowed pages on which Herrmann once and for all had sketched out his ideas in ink. There are 30 episodes left to posterity out of 52. The remainder is lost. I thought it would be better to develop the music of six episodes, borrowing from others. I have extrapolated from rather than documented these musical sound bites too short to be of any interest. In the process I had to leave out some gems that I may come back to later.
In the spring of 2007, I contacted Mrs. Norma Herrmann to ask her permission to adapt and record the music with the ensemble Ulysse. She accepted, and was affable and very helpful along with her companion Mr. Roger Dice, who has sadly passed away since then. She told me during a phone conversation that she had in her possession only one manuscript score of her late husband, the Psycho suite (1960), and said she could provide me with a copy. This she kindly did, hence where we are now.
I took the liberty of augmenting the music, adding parts and developing sections to adapt it for instrumentation and performance by Ulysse. More specifically, I did so to transform the sparse material of the Crime Classics into musical suites. I have respected the intention of the original and, as far as possible, the spirit of the composer. In the main I have sought to develop more fully the embryonic ideas containing Herrmann's indelible signature, thus paying my tribute to him.
antoine bustros Octobre 2008
Sample: Psycho prelude
Buy online: Renaud-Bray, amazon.ca

Media: