English version
Antoine Bustros est compositeur et pianiste. Il vit à Montréal et réalise des bandes sonores pour film, télévision, danse et théâtre (écoute/clips vidéo).
En l'an 2000, il fonde l'ensemble Ulysse pour lequel il compose un répertoire original depuis. Il a écrit et réalisé deux compilations de Chansongs, les albums Scènes Invisibles (échantillon), Pièces Perdues  et Crime Music – Bernard Herrmann Revisited  avec l'ensemble Ulysse qui a donné des prestations au Festival International de Jazz de Montréal , ainsi que sur plusieurs scènes et espaces montréalais au cour des ans. Présentement il compose et joue au sein du projet Confluence avec  Amir Amiri – santour.
Antoine Bustros a aussi publié des nouvelles dans Montreal Serai et dans XYZ La revue de la nouvelle.
CV  (les liens dans le CV fonctionnent quand le PDF est téléchargé)
about
Antoine Bustros is a composer and pianist based in Montreal, Canada. He writes and produces soundtracks for film, television, dance, and theatre (samples/video clips ).
In 2000 he founded the Ensemble Ulysse, for which he composes an original repertoire. He has written and produced two collections of Chansongs, the instrumental albums Scènes Invisibles (sample), Pièces Perdues (with Ensemble Ulysse), and Crime Music – Bernard Herrmann Revisited (with Ensemble Ulysse). The Ensemble Ulysse has performed at the Montreal International Jazz Festival (2001, 2006, 2008), as well as in numerous other venues. Currently he composes for and plays with Confluence (Antoine Bustros – piano, Amir Amiri – santur,  + invitees).
Antoine Bustros has also published short stories in Montreal Serai and in XYZ La revue de la nouvelle.
CV  (links in CV function once PDF is downloaded)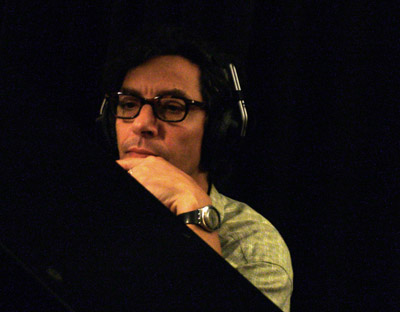 ---
Histoire de la musique quant à moi
Mozart est né 6 ans après que J. S. Bach soit mort. Mozart avait 14 ans quand Beethoven est né. Beethoven a eu 43 ans quand Wagner est né et quand ce dernier est mort Stravinsky avait un an. Lorsque Stravinsky est mort, le monde et la musique occidentale avaient changé. Sgt Pepper's Lonely Hearts Club Band jouait sur les pick-ups d'Europe, d'Amérique du nord et éventuellement du monde entier. J'avais 13 ans quand Stravinsky est mort. Je découvrais la musique seul dans les cordes de ma première guitare. Un an plus tard, j'allais acheter mon propre vinyle usagé de Sgt Pepper et l'année d'après, j'allais recevoir des croquis de mon frère de Pétrouchka, le personnage du ballet célèbre de Stravinsky, qu'il m'envoie de Paris lors de son premier voyage.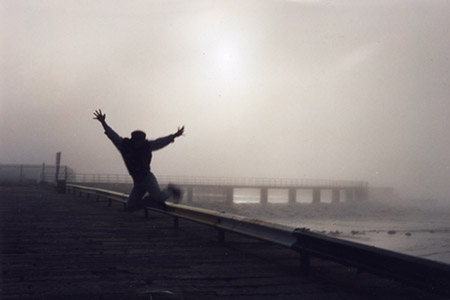 photo máire noonan